Meet our team of Lyons, IL accounting professionals who continue to help small business clients throughout the Chicago area.
Maribel Salazar is a licensed CPA. She is the founder of Del Real Tax Group.  Maribel is a Certified Tax Coach.  Maribel was awarded 2015 Latinos "40 under 40" in Chicago and also 2016 "Top 20 Best Accountants in Chicago."  She is a small business educator and presents for City of Chicago Small Businesses, UIC Entrepreneurs, Women Development Center and Accion Chicago among other.  Maribel earned a Bachelor's degree in Accounting and Management Information Systems graduating Summa Cum Laude from the University of Houston in 2004. She continued her academic pursuits and earned a Master's degree in Accounting with Tax Track graduating with Honors from the University of Houston in 2005.  Her favorite accounting/tax topics are accounting methods and tax planning for the small business owner.  Maribel's hobbies are photography and reading.  She enjoys life by spending time with her children Pablo, Paulina and husband Roy.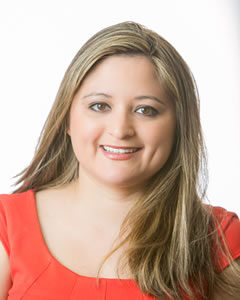 Our Lyons, IL accounting professionals are ready to help manage the accounting and tax needs of your business, so that you can effectively concentrate on the growth of your business. To get in touch with our team of Chicago tax accountants, please give us a call at 708-788-0082, or use the form on this page to schedule an appointment!
Schedule an Appointment
Recent Blog Posts